What follows is a transcript of a disagreement in an unnamed Elk's Lodge about this Nu Sensae video that bought some long-held tension to a head.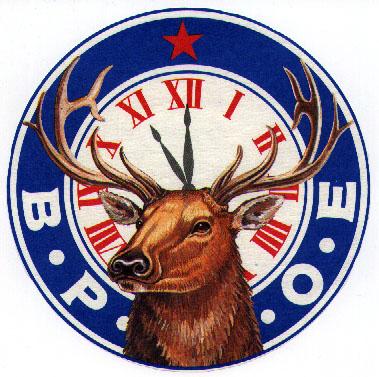 Good Lord in High Heaven, you better sound the Good Music Video Klaxon, Larry. This absolute son of a bitch is the maximum utmost of what we call a Good Music Video in my town.
What's that surly look for Larry? Too much Hazelnut slurp in that farty sludge you're calling a coffee? Still can't get over the ending of that children's book about english magicians you flashed around with wild abandon on our last retreat like each and every word you read wasn't stripping you, me and all our brothers of any dignity our mothers had spent years beating into us?
Oh, you're wondering why this is a good video? You can't tell?
Well fuck you blind in an alley, Larry. Damn any set of eyes that look on with anything bar pity and shame. You call yourself a member of this fine lodge and you still can't unfuck that pissbucket brain of yours long enough to figure out the sublime execution in this video? It figures, that pigfuck you call a thought process could not be less worthy of the exquisite expression within.
You see the motto on the wall, Larry? The wall I'd be splattering your dumb face if I wasn't a paint man myself and had too much respect for the craft that went into that signs' verve and kerning? Our motto, the motto we read before every meeting…meetings which, let it not be forgotten, you regularly try to infect with your goddamn "aliens built the pyramids, why does this mean for the gold standard" agenda into like you're fishing buddies with Dennis Hopper's dead body…I mean, this isn't the fucking Masons, Larry…
Where was I?…oh yes, our motto…which, if you pull our your tiny, feminine opera glasses you might be just able to read from your perch high atop bullshit mountain. Larry, that motto reads:
"From this Elks Lodge, let no one leave a stranger"
Well, I take that motto as scripture. You would too if you weren't so deadass-tired from all that searching for Satanic acrostics in People Magazine you do…or whatever god-foresaken moronics you're hooked on this week.
Put simply Larry, and previous experience lets me know all about how I'm going to have to make this as single-syllable simple as I can for an intellectually destitute dicksuck like yourself: If I let you leave without making you love this video then there'll be no one stranger than you.
And should I do that Larry, a horrible thing will have happened to me. Although this probably seems impossible to anyone with a grasp of logistics, facts and reason… if I let such a torrid occurrence occur, I'd actually be a more disappointing Elk than you.
An unfathomable idea to most, Larry. But as you so wisely titled that godawful conspiracy documentary thread you started on our community events message board: "The Unimaginable Is Out There".
For fuck's sake, Lar. Maybe you should cool your jets talking about how many of these Mojitos I've been enjoying while extenuating the positive about my recent martial re-arrangement and start busying yourself harnessing the power of your seemingly ultra-size capacity for philosophic thought.
If you're comfortable wasting Gandhi-level insight like "The Unimaginable Is Out There" on message board titles without a moments notice, maybe you're missing out on your potential as the new people's poet. You could lead them to the gardens Larry, you magnificent moron.
Anyway, I see Brother Wilson has called the authorities, perhaps to prevent me from committing ritual suicide after being humbled by your planet-sized charisma, Larry or maybe to take a sample of your DNA so the eradication of your entire family line can be done as quickly as possible. Then no right-thinking person will ever again have to suffer through being faced with your presumably-hereditary, dangerously-ambiguous chin while trying to organise a fundraiser.
A fundraiser which, I remind the remaining brothers, Lar insisted would come to naught without his choice of farcical, unwearable t-shirts…
Hopefully the authorities won't cut me off before I explain the appeal of this Nu Sensae video you can't get your tiny mind around, Larry. Not for your sake, your mind is so lost we may have mentioned it in the 11pm toast. But hopefully some of these brothers who have chosen to physically restrain me can divide their attention enough to see why this video is so sublime.
Nu Sensae were a two piece punk band from Vancouver, British Columbia. That's in Canada, Larry, aliens probably landed there if that piques your interest. While so many cheap punk videos have a horrible, we're-just-kids-putting-on-a-show aesthetic, this Nu Sensae video takes its simple context direct to the mountain top. 
The Jam and peanut butter distorts the facial features of the two members into all-too-human-seeming grotesques, exactly what the bands Nu Sensae recall, Naked Raygun, No Trend, did with such ease. More importantly, the magic of all that awesome, nihilistic, weird 80s punk (which you could group Big Black, Killdozer and Flipper into if you were feeling randy, Larry) was that they did complete desperation, isolation and desolation with a better sense of humour than most bands people actually praise for being "witty" or whatever.
But that's probably shit like the Cherry Poppin' Daddies for you, Larry. The anger I feel that your dipshit context has rendered that such faint praise is almost makes me want to put this beer down, get out of this headlock and make you look like one of these "alien skeletons" you told my wife…ex-wife…about at our last barbeque social. But I won't Larry, I won't. I'll persist. 
The dogs licking the jam and peanut butter off the faces of the band members is the perfect counter point to the strikingly uncomfortable image of them simply sitting with the substances smeared on their apathetic expressions. It's real, poetry, Larry. I know we were joking about it before but this time I'm speaking as much truth as possible with the tiny amount of air I'm being allowed to breath.
This video is simple, cheap, pissed-off, weird, funny and completely impossible to forget. Exactly like the song, Larry. Other videos can and should learn from it.
And I'll tell you another thing about your fucking pyramids…
At this point Brother Stevens passed out. He was summarily dismissed from the Elk's Lodge at the next meeting which he was permitted to attend on Skype and offer no verbal contribution to (a right he waived). The reasons offered for his dismissal were "emotional distress" and "exhaustion-prompted aggressive behavior". It was made clear Brother Stevens would remain unwelcome on Elk property for as long as he remained living. 
The subject of Stevens' ire, Brother Phillips, left the Elk's soon after. He cited "irreconcilable differences" with his immediate superiors stemming from the "adverse numerological implications" of the proposed date of bowling fundraiser.